Campsite 69 km from Quiberon
Campsite Quiberon 3 stars
Are you looking for a Quiberon campsite ? A mobile home rental close to Quiberon and its islands? Choose serenely your camping rental Morbihan in Quiberon.
By caravan, backpack or mobile home, you will enjoy comfortable and well-equipped accommodation, a warm welcome and multiple services. Young and old have fun during the lively evenings. The aquatic area and multi-sports fields fill the days of the youngest. And your campsite in Quiberon is necessarily very close to the sea.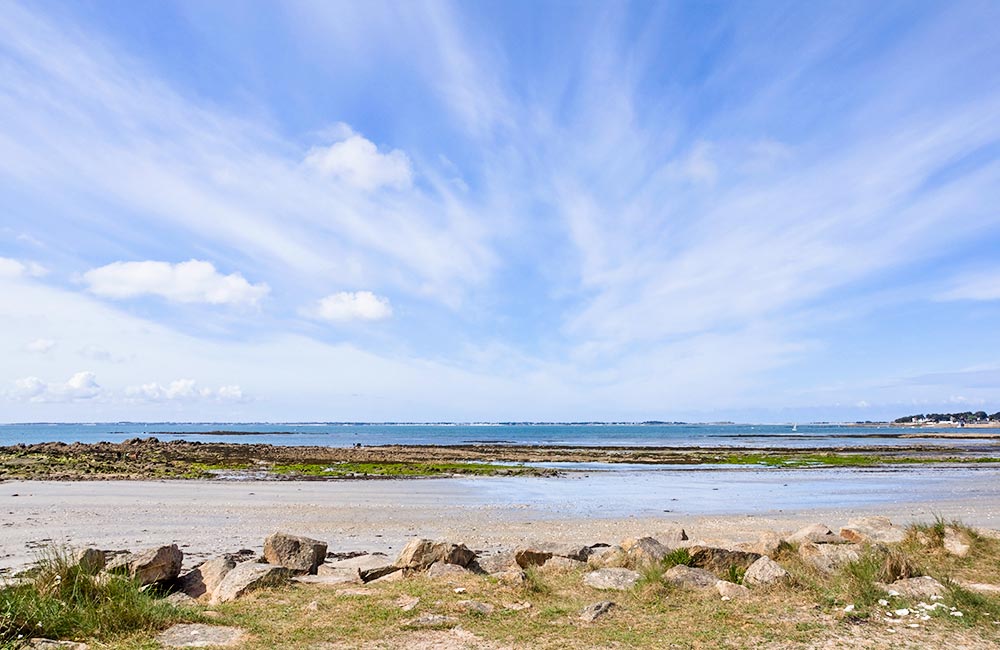 Mobile home rental Quiberon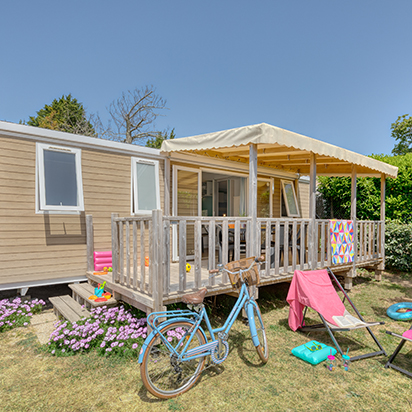 Mobile home CONFORT – 3 bedrooms Large terrace
comfort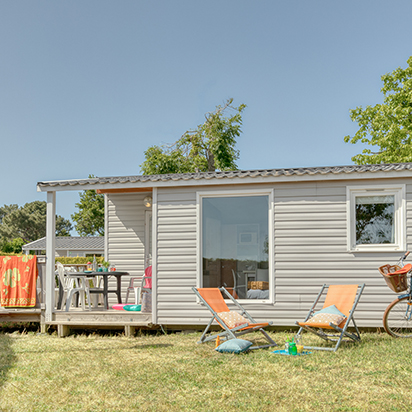 Chalet RELAX – 2 bedrooms semi-covered terrace
relax-en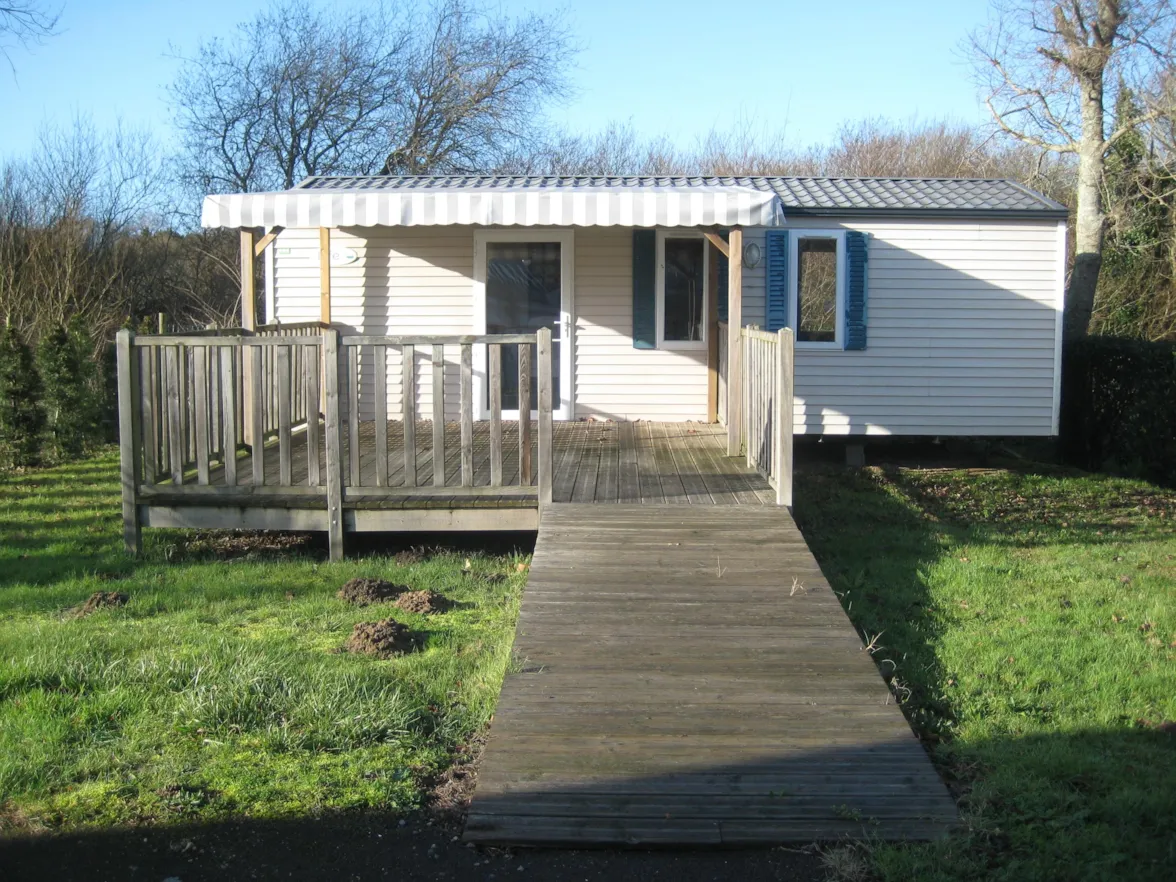 Mobile home CONFORT PMR – 2 bedrooms Covered Terrace
comfort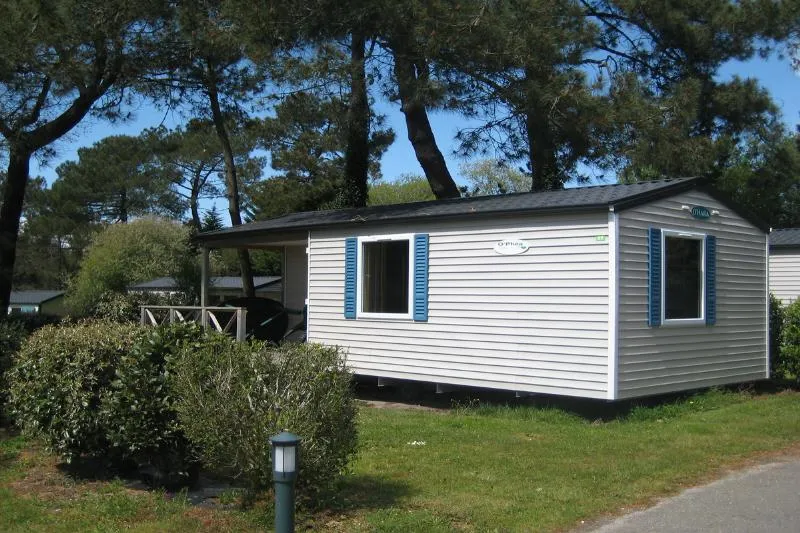 Mobile home BUDGET – 2 bedrooms
budget-en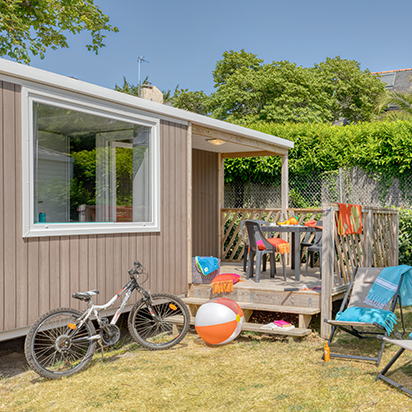 Mobile home RELAX – 2 bedrooms Integrated terrace
relax-en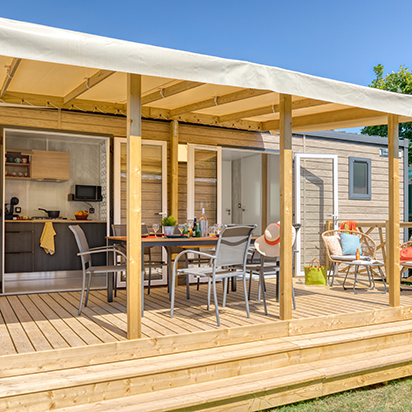 Mobile home PREMIUM – 2 bedrooms
premium-en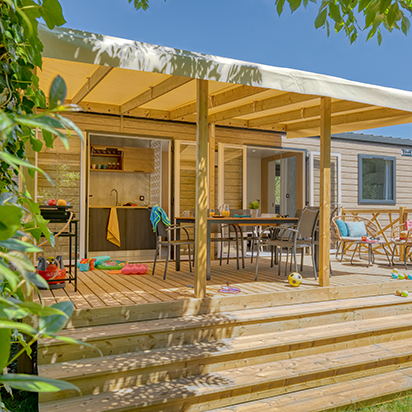 Mobile home PREMIUM – 3 bedrooms
premium-en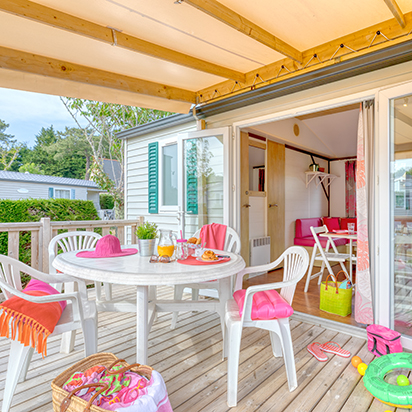 MOBIL HOME CONFORT 2 Ch Semi-Covered Terrace
comfort
Looking for a relaxing holiday by the sea in a 3-star Quiberon campsite? You can rent a mobile home near Quibero n at the QuiberonPen Palud campsite in Morbihan: a three-star establishment that offers recent rentals in a green area a few steps from the beach.
For your holidays, choose a mobile home rental. Adapted to your expectations, with a surface area between 27 and 35 m2, for a capacity ranging from 1 to 5 and 1 to 6 people depending on the model. As a couple or with children, our two-bedroom mobile homes near Quiberon offer you optimal comfort conditions.
Large families or groups of friends find with our mobile home rental Quiberon three bedrooms the ideal configuration for an unforgettable stay by the sea. Each of the rentals of the Pen Palud campsite has its own furnished terrace, with access ramp in the PMR model, covered and intimate in the Loggia model, discovered or semi-covered on other rentals: for a tailor-made stay near Quiberon !
Camping Quiberon with swimming pool
Want to find a Quiberon campsite with a swimming pool ? Le Pen Palud, a 4-star campsite in Morbihan, offers you a superb aquatic area by the sea: composed of an outdoor area with multiple pools and water slides, it also includes a large indoor pool, accessible every day throughout the campsite's opening season.
Ideal if you want to stay in Quiberon in low season, the covered area is composed of a large swimming pool appreciated by children and adults, a paddling pool for toddlers, and a balneotherapy area. Need a moment of relaxation after a day of beach or excursion in Morbihan?
The balneotherapy area of the indoor swimming pool of your campsite in Quiberon is equipped with water jets for muscle massages and whirlpools for joint relaxation. The water is heated to 28 °, for the pleasure and well-being of all!
Outside, holidaymakers at our campsite with swimming pool enjoy comfortable deckchairs, multi-track slides and two beautiful pools.
Our swimming pool

What to do on the Quiberon peninsula?
You may not have time to discover all aspects of the peninsuladuring your holidays in Morbihan.
On the nature side, hiking enthusiasts will reach the Pointe du Conguel and its dolmen by the marked paths from your cheap Quiberon campsite. On the bay of Quiberon, we never get tired of this exceptional point of view with changing colors according to the tide and the weather.
You can also walk or bike to one of the eleven beaches in Quiberon and practice surfing, sea kayaking or simply fishing on foot.
As for history and culture, you will be surprised by the set of menhirs of the Cromlech de Kerbourgnec and will love the atmosphere of the auction of Port Maria, a large sardine port that still welcomes 200 fishing boats every day.

From the cheap Quiberon campsite, you can visit the old lighthouse of the pretty Port Haliguen surrounded by willow. Your walks in Quiberon along the white villas with colorful shutters will undoubtedly lead you to a renowned artisanal smokehouse or to a famous biscuit factory where you will taste the niniches, local confectionery elected best candy in France.
Quiberon: the essentials
The tip of Conguel: take the path that goes around the tip of Conguel at the extreme south of the peninsula and discover the wild beauty of the site. Admire the Teignousse lighthouse and the offshore islands.
La Grande Plage : it enjoys an exceptional location facing the Atlantic Ocean and nearly 1 km of fine sand in the heart of the city. Pretty houses line the embankment that is worth a stroll.
Le Tire-Bouchon : for your travels, prefer the summer train "le Tir Bouchon" which goes from Auray to Quiberon: superb views of the entire peninsula that will make you want to stop for a break on one of the long white sandy beaches
Port Haliguen : today a marina with its 1200 berths it has kept its charm of yesteryear with its lighthouse dating from 1856. Unmissable walk 10 minutes from the center of Quiberon.
Water sports: enthusiasts will find themselves there, because the peninsula is full of spots where you can practice your favorite sport, kitesurfing, sailing, paddle, windsurfing, surfing, diving. Sumptuous sports environment, turquoise waters, paradise!