Campsite 32 km from Gavres and its peninsula
With our campsite Gâvres it is easy for you to leave for the day or for a few hours on the peninsula of Gâvres. On the peninsula you will find yourself in the middle of a small village surrounded by the sea and including multiple bays and coves where the magnificent beaches that are there will conquer you.
Mobile home rental Gavres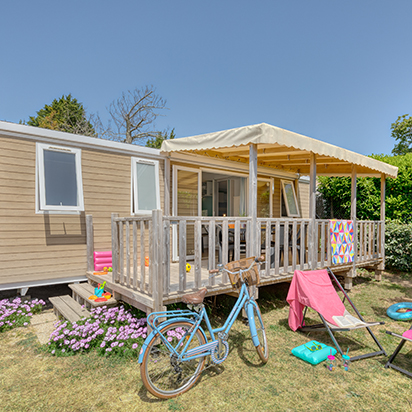 Mobile home CONFORT – 3 bedrooms Large terrace
comfort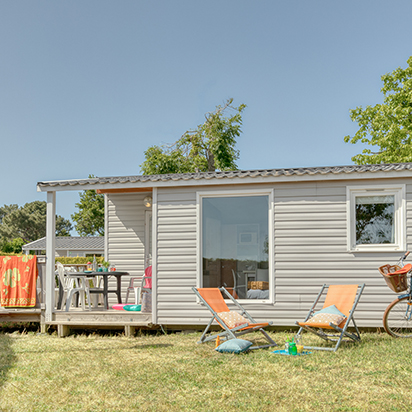 Chalet RELAX – 2 bedrooms semi-covered terrace
relax-en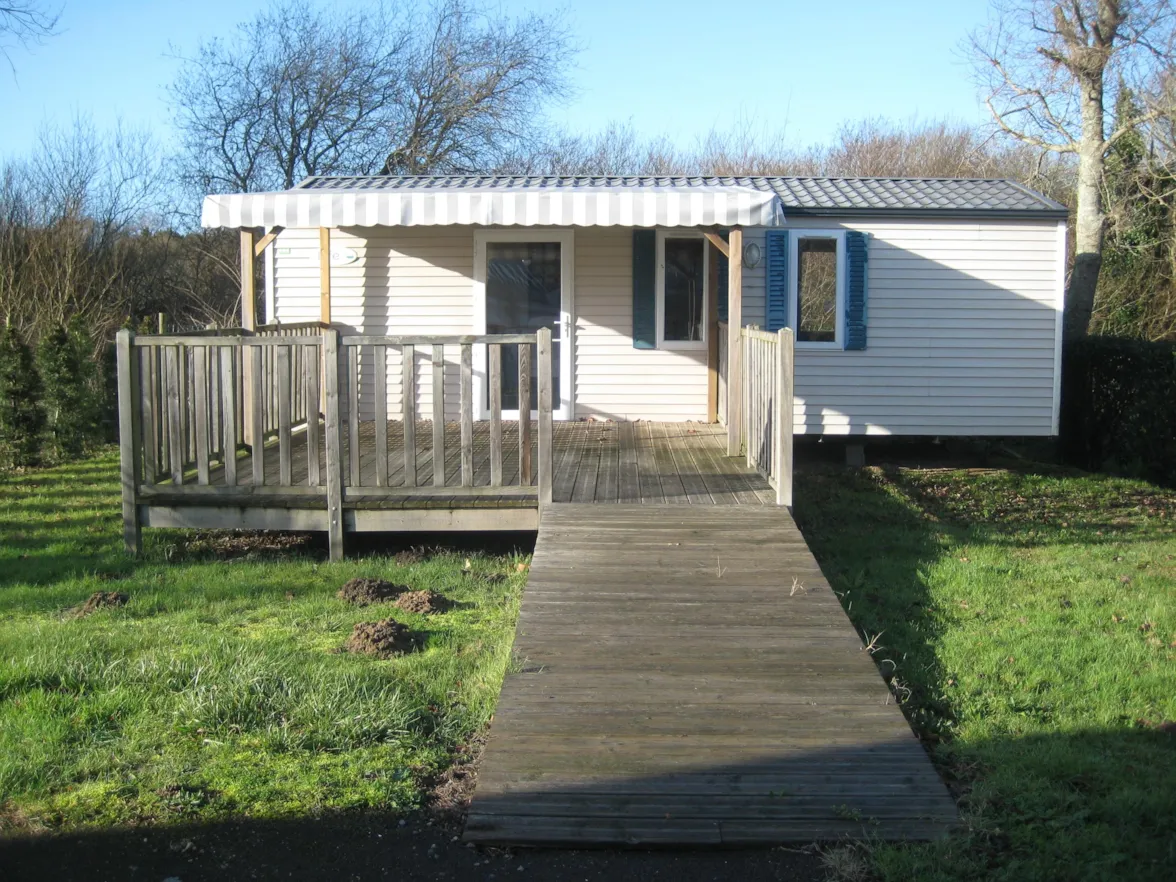 Mobile home CONFORT PMR – 2 bedrooms Covered Terrace
comfort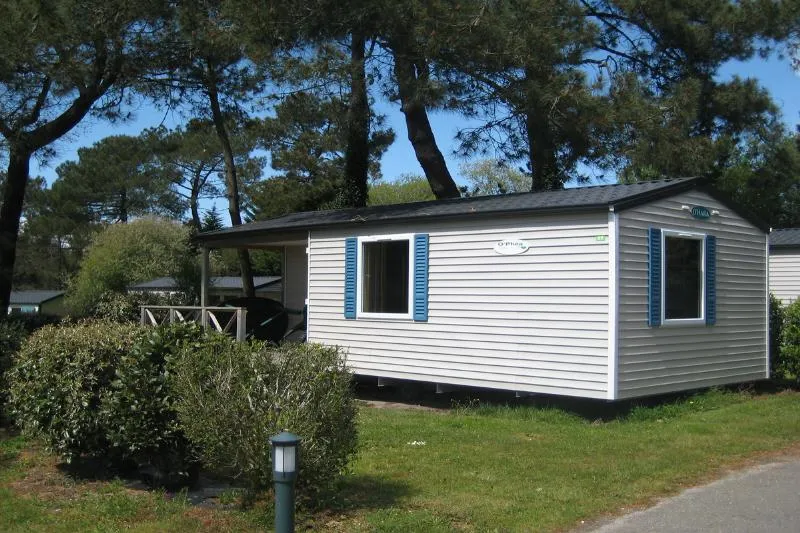 Mobile home BUDGET – 2 bedrooms
budget-en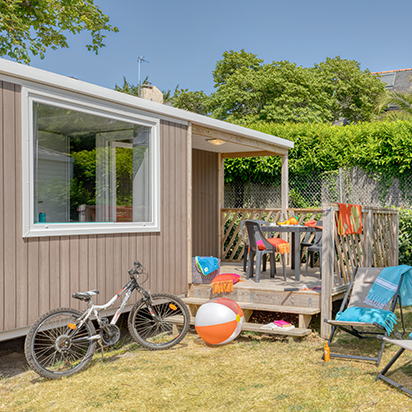 Mobile home RELAX – 2 bedrooms Integrated terrace
relax-en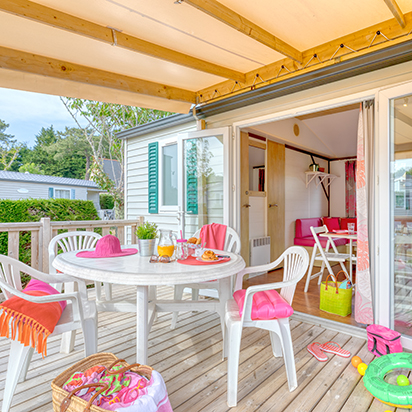 Mobile home CONFORT 2 bedrooms Terrace Semi covered
comfort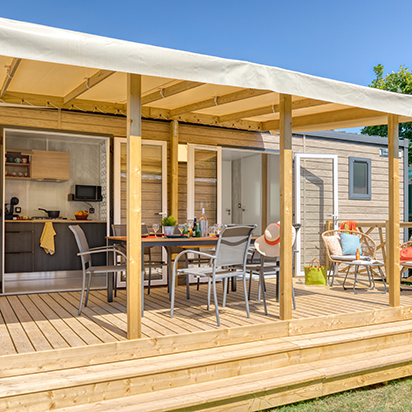 Mobile home PREMIUM – 2 bedrooms
premium-en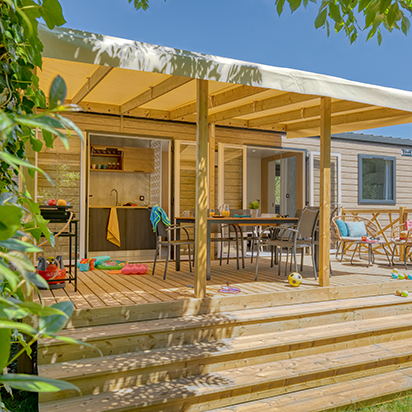 Mobile home PREMIUM – 3 bedrooms
premium-en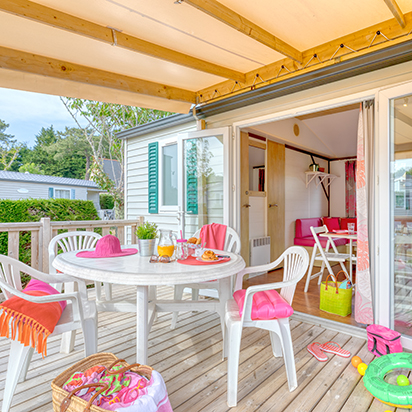 MOBIL HOME CONFORT 2 Ch Semi-Covered Terrace
comfort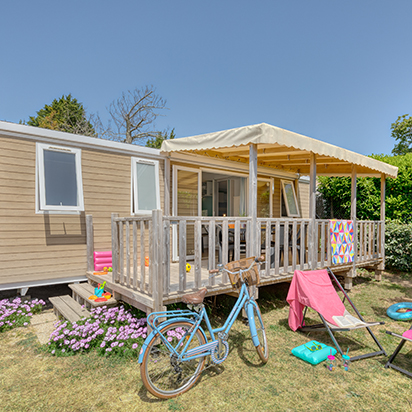 Mobile Home CONFORT 3 Bedrooms – Large semi-covered terrace
comfort
Separated from only 5 km from Gâvres by the sea, the Pen Palud campsite in Morbihan has selected modern and spacious Gâvres mobile home rentals to meet the expectations of all its visitors.
The rental of a furnished mobile home with private terrace, separate bedrooms, bathroom, kitchen integrated into the living room (with crockery and modern equipment) is a guarantee of optimal comfort during a stay with family, couple or friends near Lorient in your campsite Gâvres.
We have in our rental park beautiful chalets and cottages of 27 to 35 m² suitable for both groups and families (from 2 to 6 people with 2 or 3 bedrooms). We have of course a mobile home PMR accessible to people with reduced mobility. If your search is for a comfortable campsite with services and equipment in Morbihan by the sea, then our campsite Gâvres is exactly the place that will satisfy you.
Camping Gâvres with swimming pool
Discover the multiple heated pools of our campsite Gâvres with swimming pool. With two swimming pools, our campsite allows you to enjoy an aquatic area no matter the weather. Indeed, it has both an aquatic area including covered and heated pools and an outdoor pool specialized for swimming and composed of slides.
The peninsula of Gâvres allows you to enjoy the pleasures of sea water while the campsite Pen Palud allows you to indulge in swimming, idleness, and relaxation with a balneotherapy pool composed of massage jets and whirlpools.
Once your visits are done, nothing better than enjoying the well-made of a relaxing bath in a large pool.
At the Gâvres Pen Palud campsite, the indoor swimming pool is available to you from the spring holidays while the outdoor area is available from the first days of May. The jacuzzis are until September.
Our swimming pool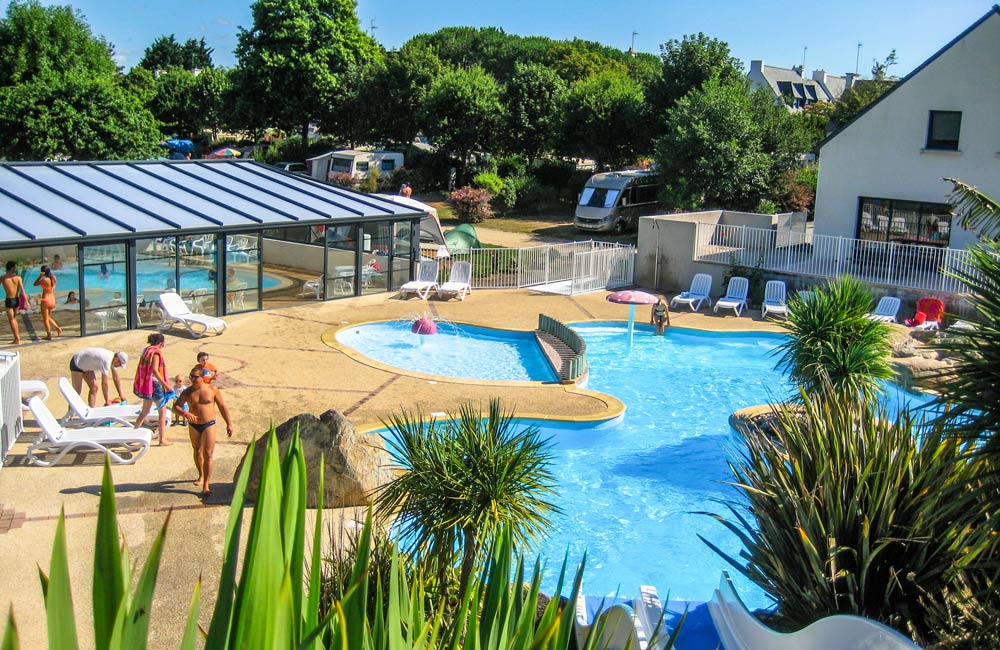 What to do from Camping Gâvres ?
Gâvres is located at the entrance of the harbor of Lorient, the peninsula is surrounded by the Atlantic Ocean to the south and the Gâvres Sea to the north. This haven of peace in Morbihan is a beautiful and natural destination on the Brittany coast. The peninsula is accessible from Port Louis by batobus.
From this place, you are offered a superb coastal path with its set of dunes, entertaining walks in the small alleys of the village, and a sublime view of the open sea from the Fort of Port Puns.
The major activity for many years is of course fishing (whether on foot, by boat) but its many beaches and its panorama in the background a tourist destination of choice in summer.

It is also possible to simply stroll on this seaside of Morbihan thanks to a very large coastline, or in the city of Gâvres to admire the small marina. Local products and restaurants will allow you to taste fish, seafood, pancakes, pizzas and small salad or to stock up at the shops of the village!
Discover the surroundings!