Campsite near Concarneau
City of art and history, Concarneau is a historic fishing port still in operation. Very representative of Finistère, Concarneau shelters behind imposing ramparts of the fourteenth century, it is called the walled city. South of the tip of Brittany, the coast of Cornwall is truly the kingdom of the sea and the city, connected to the mainland by a single bridge, seems to protect it. By staying in Brittany camping in Concarneau, you immerse yourself in the strong Breton temperament.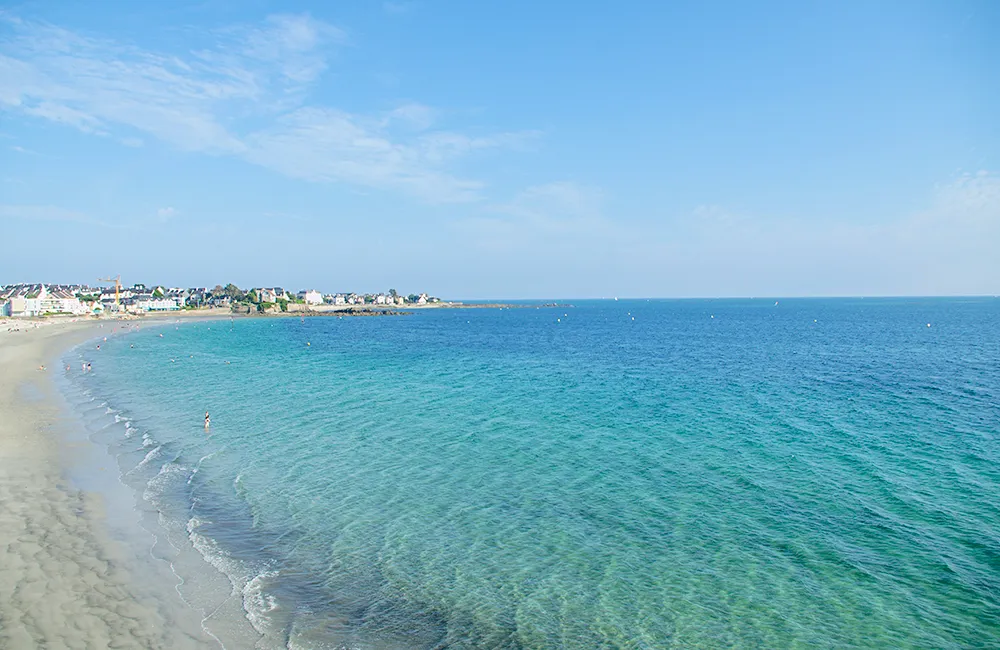 Campsite near Concarneau 3 stars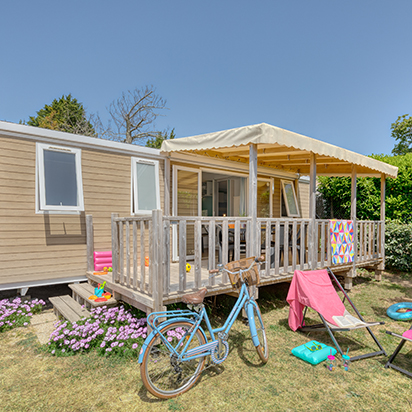 Mobile home CONFORT – 3 bedrooms Large terrace
comfort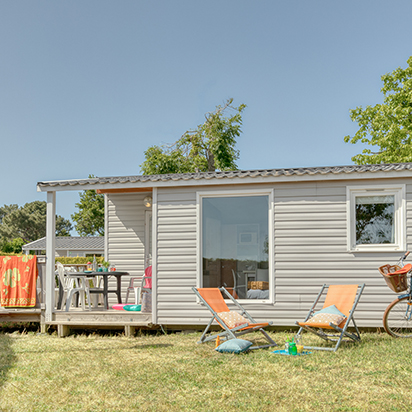 Chalet RELAX – 2 bedrooms semi-covered terrace
relax-en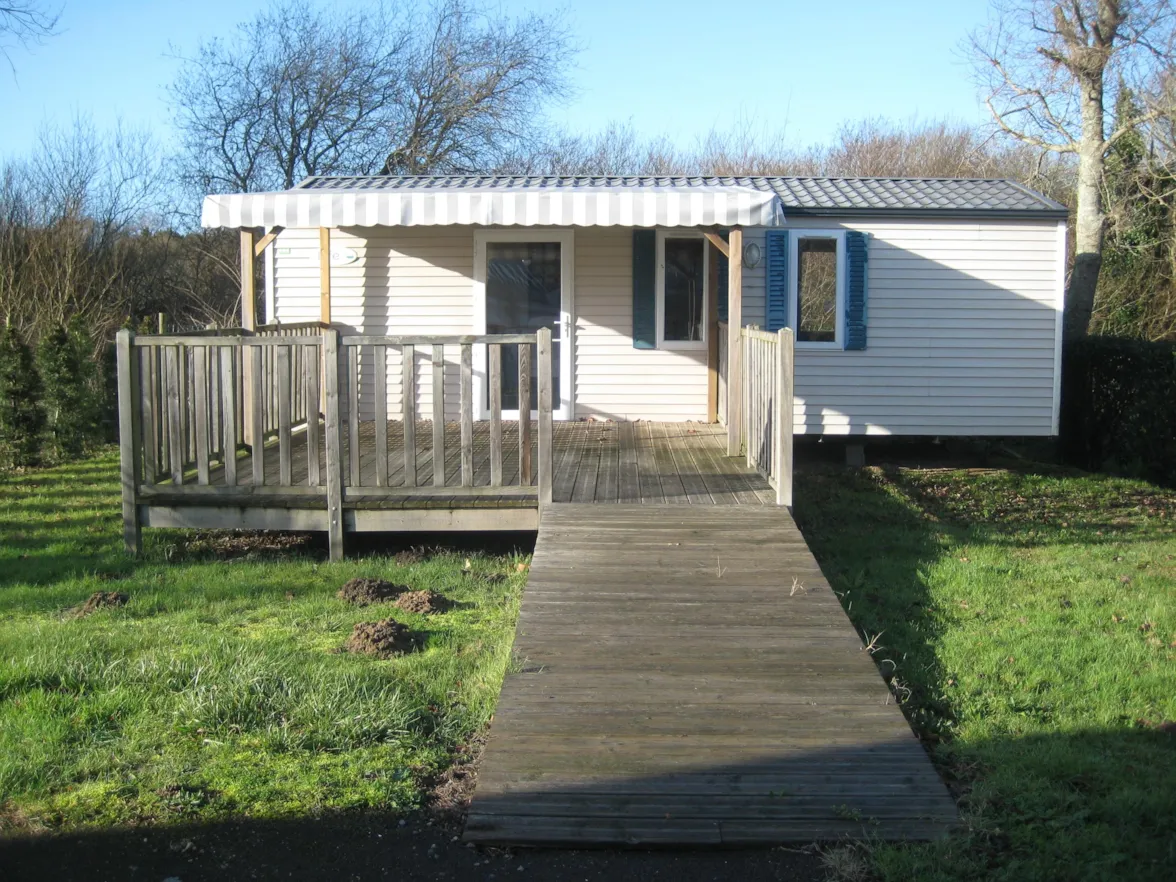 Mobile home CONFORT PMR – 2 bedrooms Covered Terrace
comfort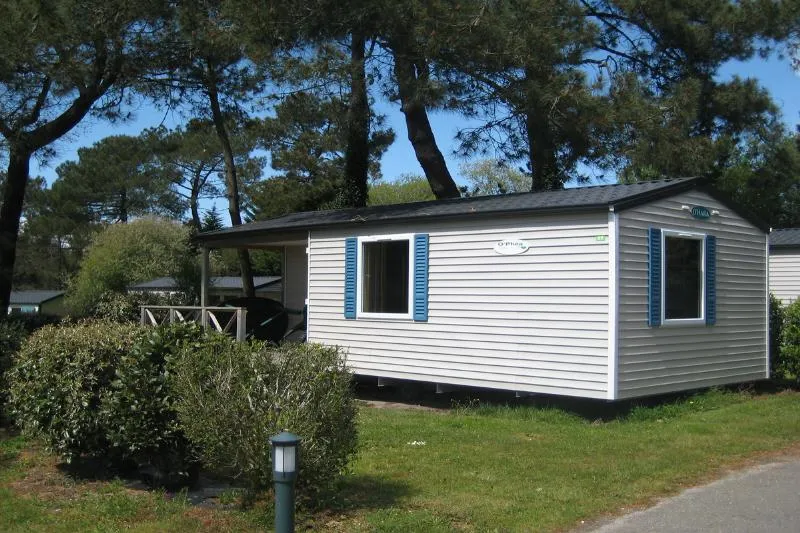 Mobile home BUDGET – 2 bedrooms
budget-en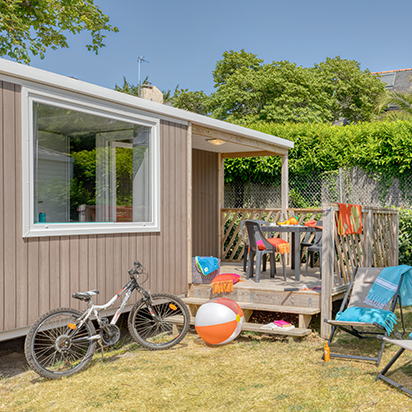 Mobile home RELAX – 2 bedrooms Integrated terrace
relax-en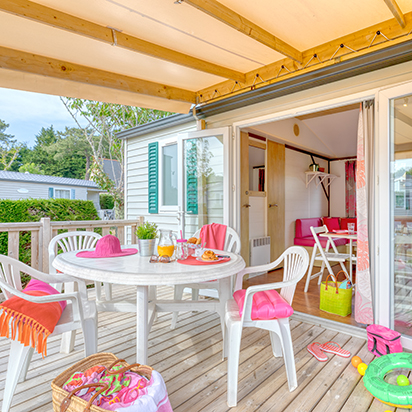 Mobile home CONFORT 2 bedrooms Terrace Semi covered
comfort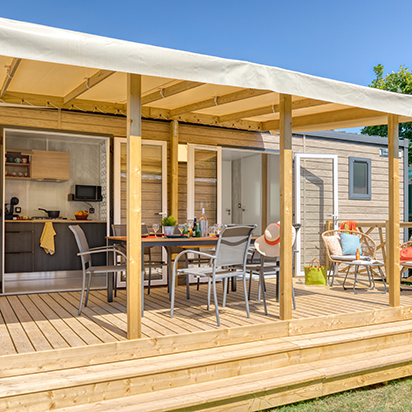 Mobile home PREMIUM – 2 bedrooms
premium-en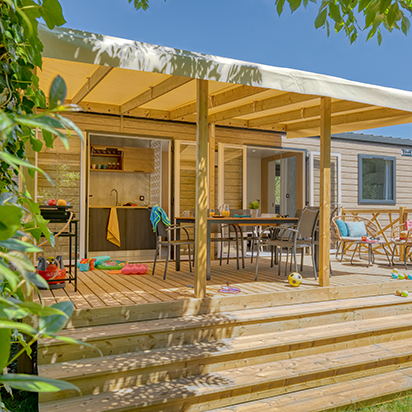 Mobile home PREMIUM – 3 bedrooms
premium-en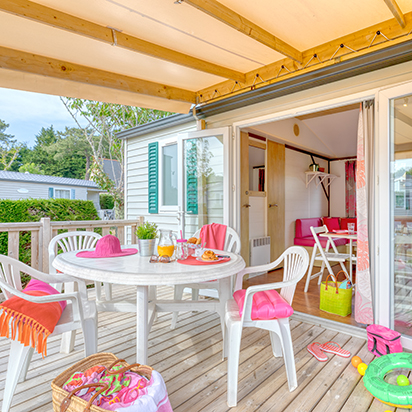 MOBIL HOME CONFORT 2 Ch Semi-Covered Terrace
comfort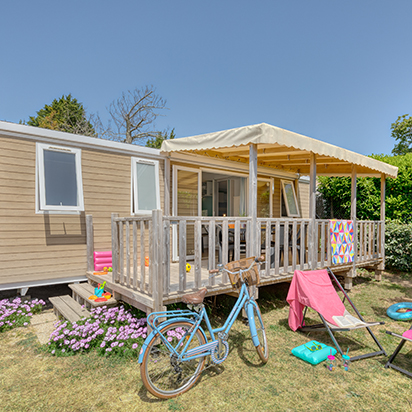 Mobile Home CONFORT 3 Bedrooms – Large semi-covered terrace
comfort
In Concarneau, the 3-star Morbihan campsites have their feet in the water. The beach is queen in southern Finistère and you will walk in a few moments from your mobile home rental Concarneau. Here, your vacation rental will most often offer you a breathtaking view of the breathtaking coastline. At first glance, we can already imagine trawlers braving sea packets. In a friendly atmosphere, you will enjoy the swimming pool with slide, entertainment, playgrounds and make nice encounters in your Concarneau campsite by the sea.
What to do in Concarneau ?
We can advise you to start by discovering the seafront along the ramparts of the walled city with the Celtic train from your 3-star Concarneau campsite. A relaxing and well-commented walk before entering the walled city.
Your steps will undoubtedly lead you to the Fishing Museum where you will discover techniques and traditions of Breton fishing through history aboard a trawler. In the port, you can admire Captain Cousteau's oceanographic vessel, the Calypso.
Above all, book a morning to discover the halls of Concarneau and the artisanal canneries. You will soon enjoy a gastronomy of the sea with incomparable freshness all this a few kilometers from your mobile home Concarneau.
To entertain and soothe the curiosity of children, dare the Marinarium and its touch pool that will teach them everything they need to know about the marine fauna and flora of the region. A small detour by the games of Ile aux Mômes should please the most turbulent …
For Nature getaways not far from your Concarneau campsite, take them for a swim at Kerleven beach or Cabellou beach where Fort Vauban will offer you a swim unique panorama of the Bay of Concarneau, all a few minutes from our seaside campsite in Brittany.
Continue your discovery of Brittany by visiting Pont-Aven.
Discover the surroundings!