Campsite 20 minutes from Guidel
Located not far from the town of Guidel (15km exactly), our Guidel campsite is ideal for discovering the department and its surroundings. Indeed for your next holiday in Morbihan, take the time to stop in Guidel, located on the edge of the Atlantic Ocean.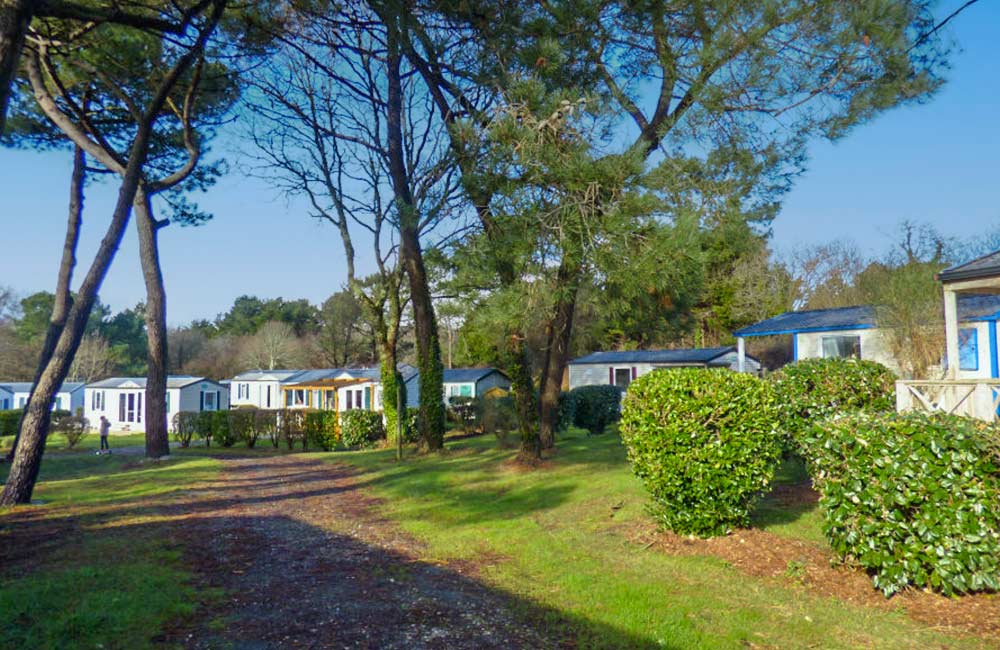 Mobile home rental Guidel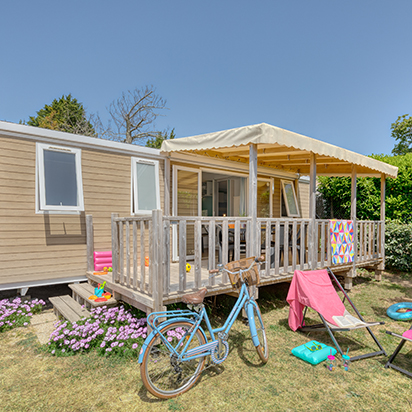 Mobile home CONFORT – 3 bedrooms Large terrace
comfort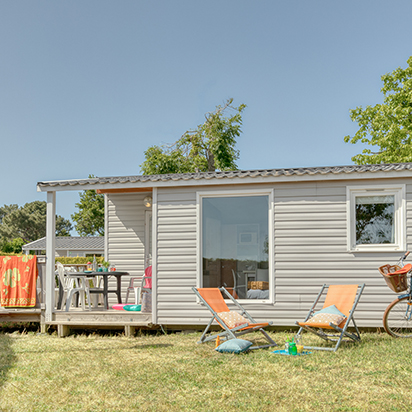 Chalet RELAX – 2 bedrooms semi-covered terrace
relax-en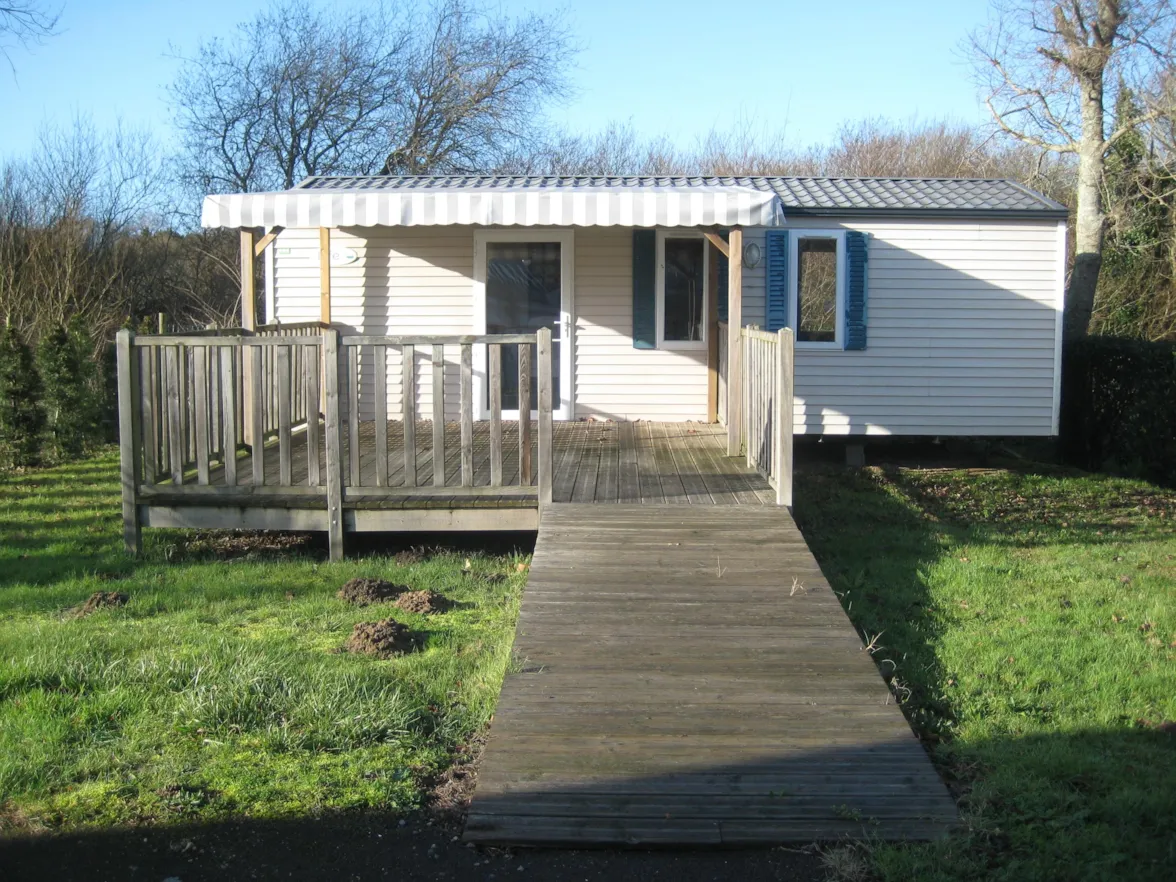 Mobile home CONFORT PMR – 2 bedrooms Covered Terrace
comfort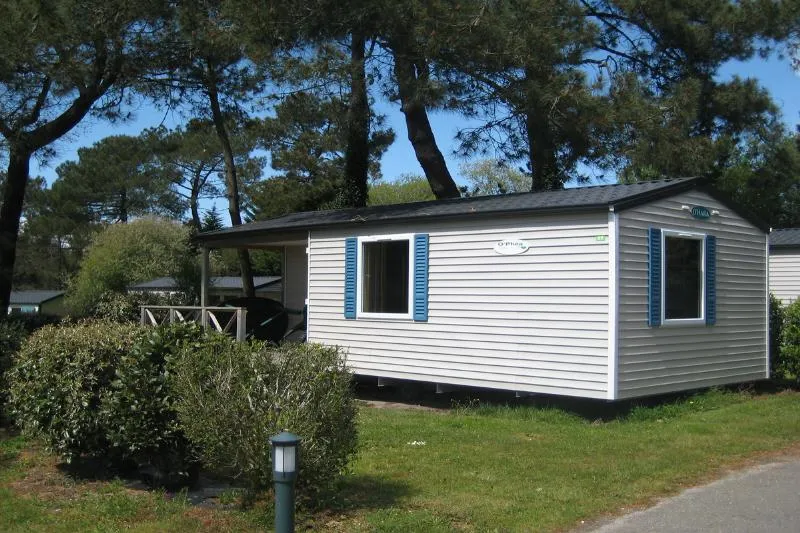 Mobile home BUDGET – 2 bedrooms
budget-en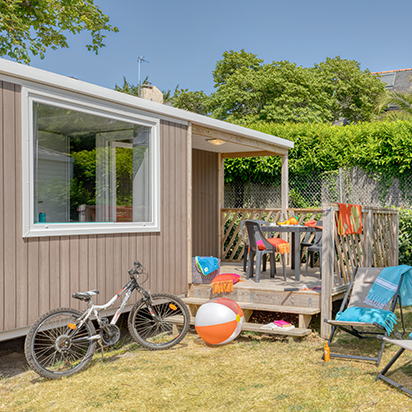 Mobile home RELAX – 2 bedrooms Integrated terrace
relax-en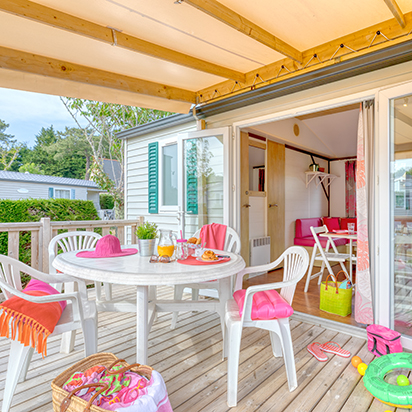 Mobile home CONFORT 2 bedrooms Terrace Semi covered
comfort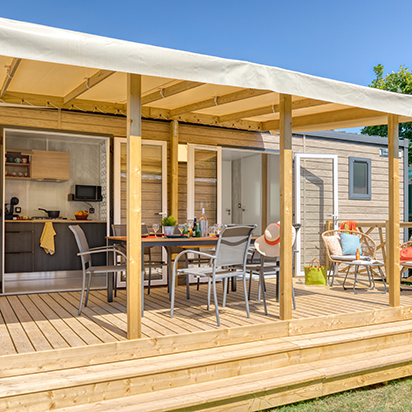 Mobile home PREMIUM – 2 bedrooms
premium-en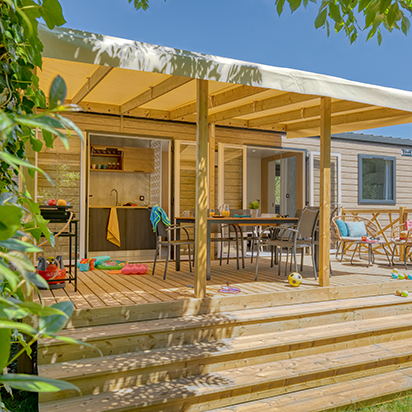 Mobile home PREMIUM – 3 bedrooms
premium-en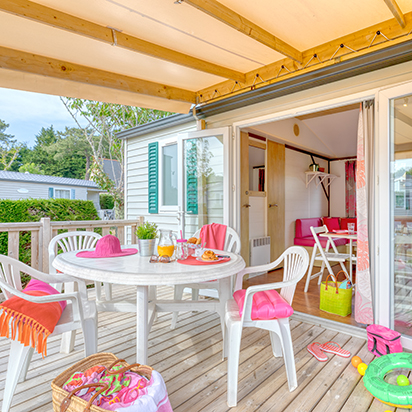 MOBIL HOME CONFORT 2 Ch Semi-Covered Terrace
comfort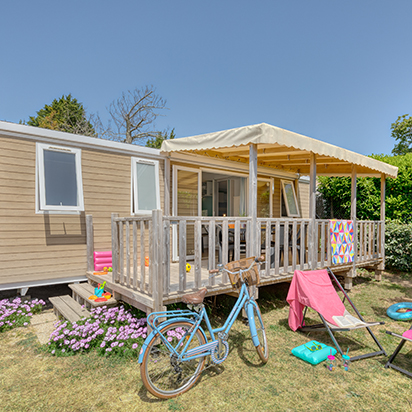 Mobile Home CONFORT 3 Bedrooms – Large semi-covered terrace
comfort
Located just 15 km from Guidel and its ideal beaches to learn surfing, the Pen Palud campsite in Morbihan has selected modern and spacious Guidel mobile home rentals to meet the expectations of all its visitors.
The rental of a furnished mobile home with private terrace, separate bedrooms, bathroom, kitchen integrated into the living room (with crockery and modern equipment) is a guarantee of optimal comfort during a stay with family, couple or friends near Lorient in your campsite in Guidel.
Our rental park consists of magnificent chalets and cottages from 27 to 35 m² for 2 to 6 people (2 or 3 bedrooms). We also have a mobile home for people with reduced mobility. Renting a mobile home in a campsite is the perfect accommodation solution for a comfortable holiday at the best price by the sea near Guidel.
All our luxury accommodations have been installed on large semi-shaded plots delimited by natural hedges to preserve the privacy of all holidaymakers.
Guidel campsite with swimming pool
Want to spend your holidays in a campsite with swimming pool in Morbihan and its famous surf spots ? Le Pen Palud is an ideal destination in Morbihan: 3-star Guidel campsite, it has both an outdoor aquatic area and an indoor swimming pool.
Holidaymakers enjoy the joys of water every day, even if the weather is cloudy and even at the very beginning of the season. The indoor swimming pool opens its doors from the beginning of April until mid-September, i.e. throughout the campsite's opening season.
The Guidel campsite with swimming pool includes a swimming pool, a paddling pool for young children, and balneotherapy equipment such as jacuzzis and hydromassage jets. Our campsite with swimming pool near Guidel also has an outdoor swimming pool that delights young and old from the first days of May.
It includes a large lagoon-like pool, a paddling pool, fun elements such as rain mushrooms, and large water slides that can be used by the whole family. The 3-star campsite Pen Palud, an ideal place to stay for a holiday under the sign of water near Guidel-Plage!
Our swimming pool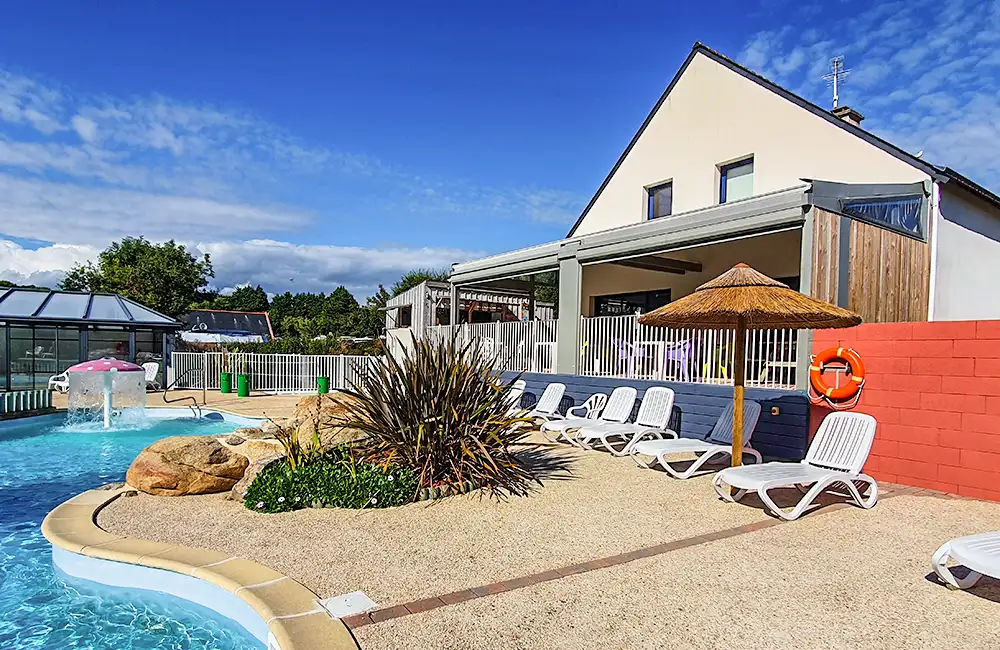 Activities & Leisure in Guidel
Do you want to spend an active holiday in South Brittany? A rich programme of activities awaits you near the 3-star Guidel campsite.
If you are sporty, get on your bike and walk along the coast to Guidel (15 km). You will pass by beautiful sandy beaches, Fort Bloqué beach and Loch beach.

Grab your surfboard and catch your first waves on the beach of La Falaise or opt for a lesson in one of Guidel's 3 surf schools.
Guidel Sightseeing
If you prefer controlled emotions, go hiking along the Laïta, the estuary that delimits the western part of the town.
Guidel has some interesting monuments such as the chapel of St. Matthew and the fort of the Loch.
Its territory is dotted with other pretty chapels : Madeleine, Notre-Dame de Locmaria, Notre-Dame-de-la-Pitié, Saint-Fiacre, Saint-Michel, Saint-Laurent…

As in most communes of Morbihan, you can discover many megalithic sites : menhirs (Saint-Fiacre chapel, Er Herine), dolmens (Lan-Er-Dy, Locmiquel-Méné, Cautus) and probably the most famous of them, the tumulus of Kerméné.

You can also enjoy the Spa Océane, a thalasso center in Guidel.
Discover the surroundings!