Campsite 54 km from Carnac
Your are looking for a campsite Carnac ? A Carnac mobile home rental or a tent pitch near Carnac?
If we had to remember only one Breton stopover known throughout the world, it would be Carnac. This pretty seaside resort in Morbihan, steeped in ancient history, is also a pleasant camping holiday resort. Moreover, many faithful rent every year a mobile home or a chalet with direct access to the sea.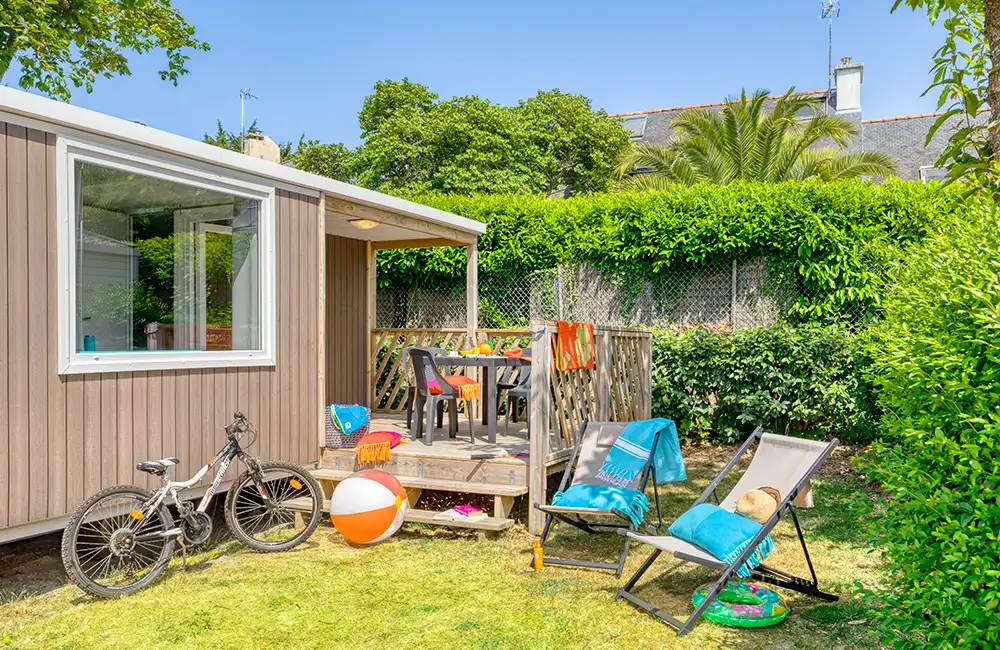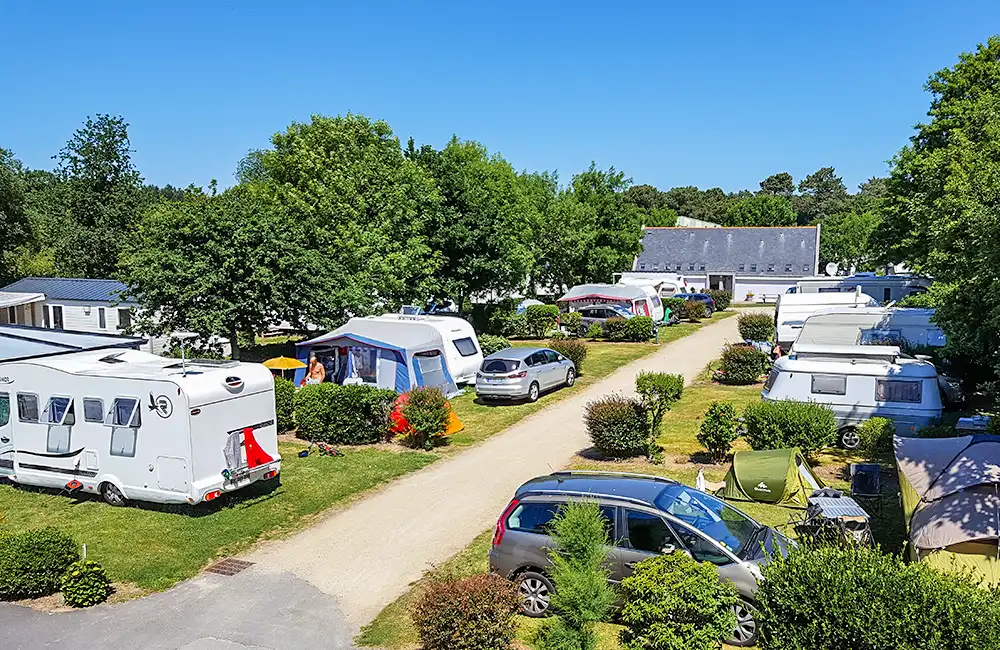 Campsite Carnac
As for services, the Carnac campsite will satisfy you. After settling on a wooded pitch, you will enjoy with family or friends a comfortable holiday rental and quality infrastructure. Between games room, ping-pong tables, swimming pool and slide, not a moment of respite in your Carnac campsite with swimming pool!
At the cheap Carnac campsite, discover our promotional offers on our accommodation.
The most peaceful will appreciate access to a library, television, to be able to play a game of billiards. In high and low season, you will spend a good holiday at Camping Morbihan in Carnac.
Mobile home rental Carnac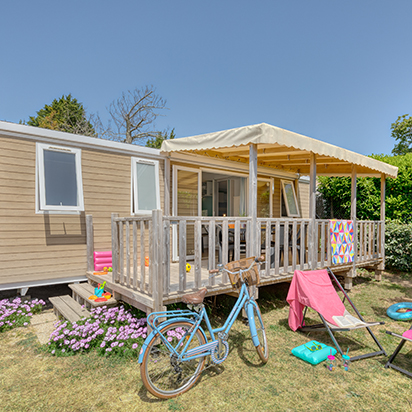 Mobile home CONFORT – 3 bedrooms Large terrace
comfort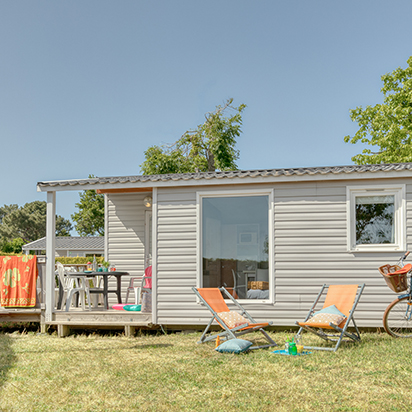 Chalet RELAX – 2 bedrooms semi-covered terrace
relax-en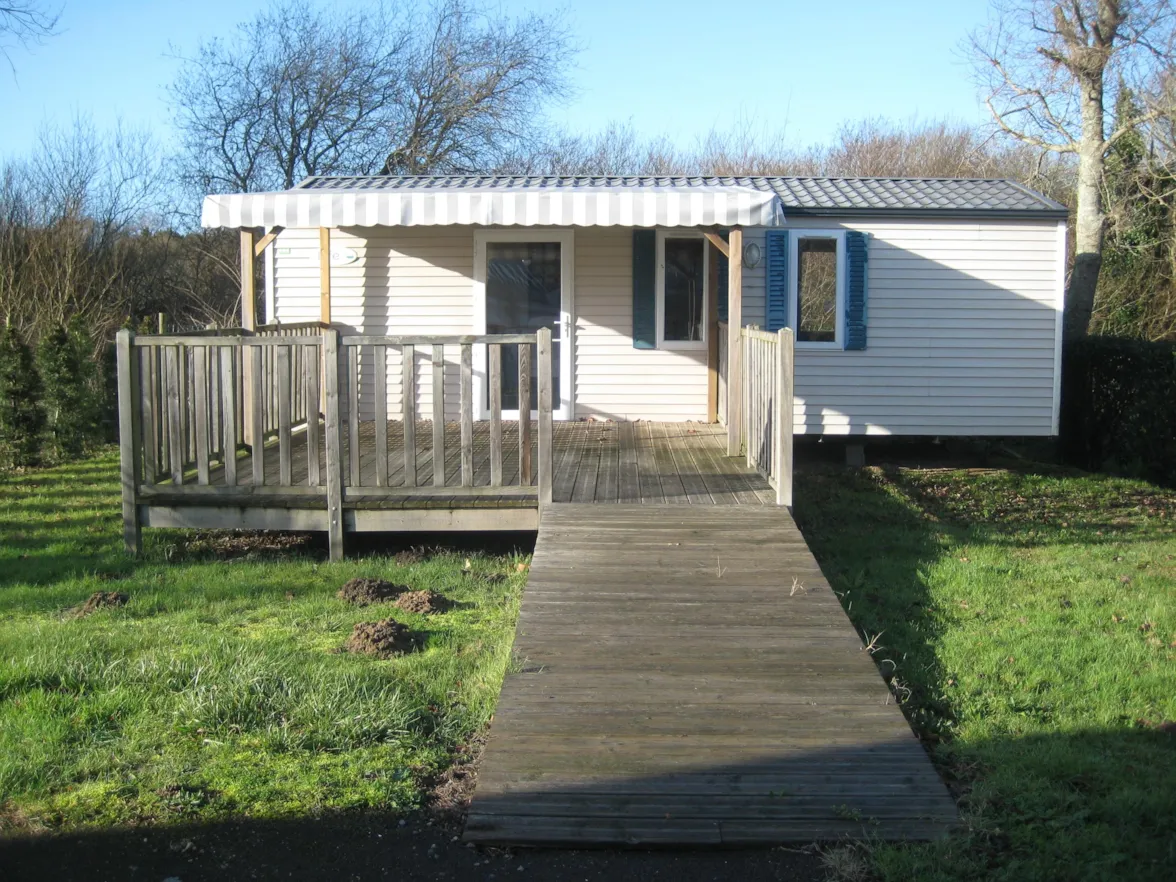 Mobile home CONFORT PMR – 2 bedrooms Covered Terrace
comfort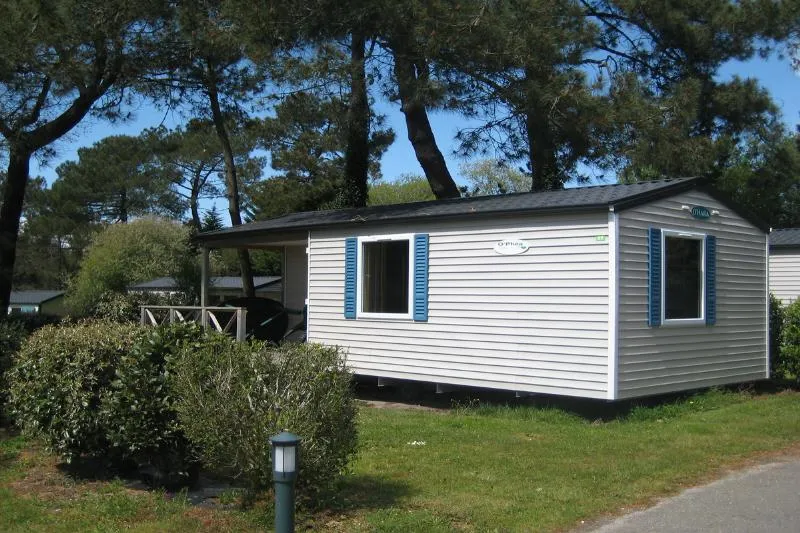 Mobile home BUDGET – 2 bedrooms
budget-en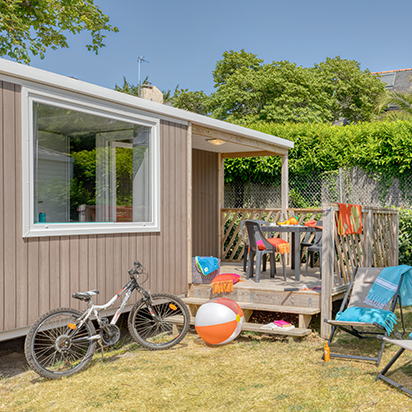 Mobile home RELAX – 2 bedrooms Integrated terrace
relax-en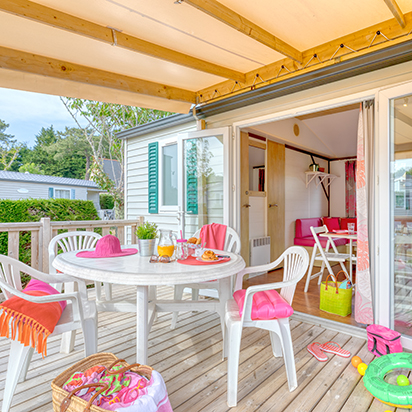 Mobile home CONFORT 2 bedrooms Terrace Semi covered
comfort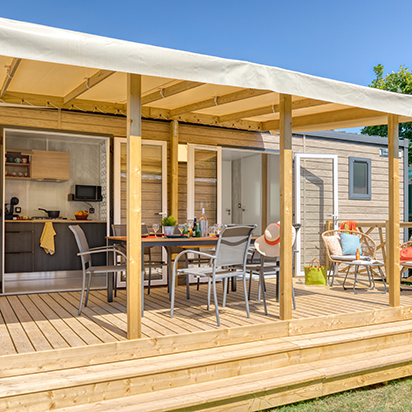 Mobile home PREMIUM – 2 bedrooms
premium-en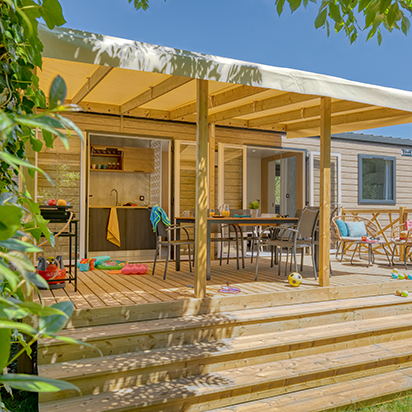 Mobile home PREMIUM – 3 bedrooms
premium-en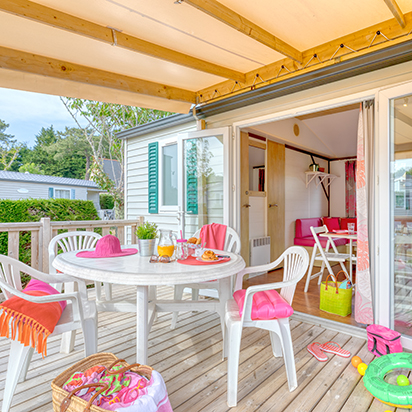 MOBIL HOME CONFORT 2 Ch Semi-Covered Terrace
comfort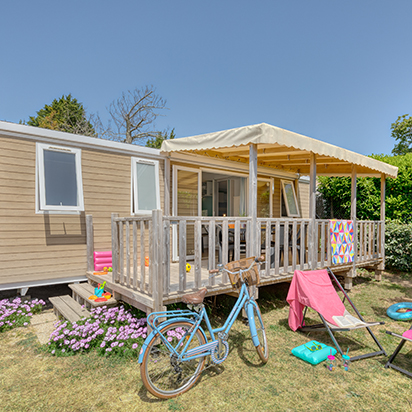 Mobile Home CONFORT 3 Bedrooms – Large semi-covered terrace
comfort
Are you looking for a campsite with Carnac mobile home rentals to visit the impressive alignments of megaliths and the many archaeological sites in the surrounding area? Le Pen Palud welcomes you to its beachside domain in Morbihan and offers you the reservation of recent and comfortable rentals for your next holiday.
Our 3-star Carnac campsite has mobile homes for rent. Suitable for family stays of 2 to 6 people, some models are equipped with two bedrooms, others with three bedrooms to be able to receive groups of friends as large families.
Each Carnac mobile home has a living room with dining area, a fully equipped kitchen, a toilet and a bathroom with shower. In addition to their bright and modern interiors, our mobile homes near Carnac have as a highlight their beautiful private terraces, designed to allow holidaymakers to recharge their batteries as much as possible outdoors.
Depending on the rental, you will find them covered, sunny or very intimate in the form of loggia. They are, in any case, comfortably furnished to gather around meals from 2 to 6 people.
Camping Carnac with swimming pool
Enjoy the joys of a Carnac campsite with swimming pool by booking at Le Pen Palud for your next holiday! From April to September, our campsite by the sea guarantees you to be able to swim thanks to its aquatic area with indoor pool.
Ideal on cool early season mornings or rainy days, our indoor complex includes a swimming pool, a shallow pool for young children and whirlpool facilities. The water is ideally heated to 28 °. Our campsite with swimming pool also has an outdoor aquatic area, a true paradise on hot summer days.
Popular with the whole family, it includes a large swimming pool, but also a small secure pool with rain mushroom for the youngest. The multi-track slide is the joy of young and old children alike! The green décor of the Pen Palud aquatic complex invites you to relax.
Deckchairs are also available to holidaymakers! With its covered and outdoor pools, generously heated water, jacuzzis and water slides, the Pen Palud is an ideal place to stay for families on holiday at your campsite in Carnac.
Our swimming pool

Carnac alignments
Time flies when there is so much to do and see. Of course, you cannot stay in Carnac without discovering its famous megalithic alignments ; 934 6000-year-old tombs and menhirs. Quite a story! And precisely, the museum of prehistory which makes you travel from the Paleolithic to the Gallo-Roman era is also worth a visit.
To learn more about the alignments of Carnac, visit the official website of the menhirs of Carnac.
Visit the city of Carnac
Sea lovers will also enjoy the tuna boat museum , which tells the story of the region through the lives of its sailors.
For a little exercise, Adrenaline Forest and its tree climbing courses will be perfect, as will a walk to Port Saint-Goustan, the old port of Auray named in tribute to the patron saint of sailors and fishermen.
But you will also enjoy a family picnic at Parc Césarine de Carnac, between the open-air theatre and the playgrounds reserved for children.
Side idleness and swimming, go to the beach of Kerhillio, easy to access and huge. This is the place where you can try kitesurfing or sand yachting near our seaside campsite in Morbihan.
Discover the surroundings!