Campsite near Pont Aven
Some coastal rivers wind through the hinterland of Finistère which hides bucolic valleys where countryside and city mix together. This is the case of this small river port crossed by the Aven. A stone's throw from the beaches, its green landscapes and the creation of the Pont-Aven School of Painting by Gauguin earned it the nickname of City of Painters. You will spend a serene holiday at Camping Pont Aven.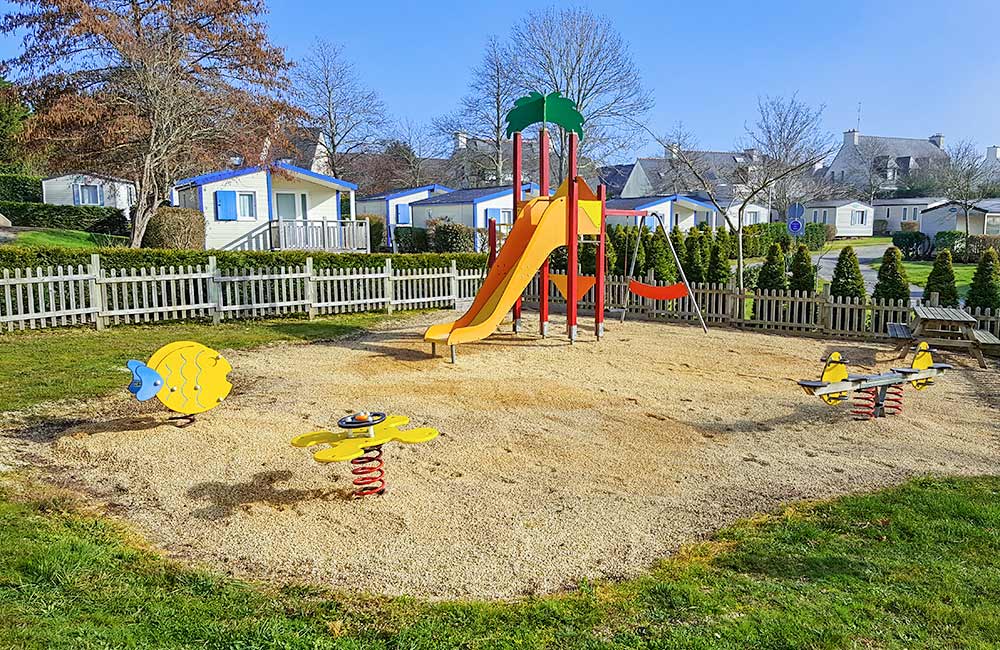 CAMPSITE PONT AVEN 3 STARS
Here, everything is reminiscent of painting. Your stay in Brittany is no exception to the rule: flowers everywhere, clear and calm waters, protective trees and so much calmness !
Installed in mobile home rental Pont Aven or chalet in a 3-star campsite in Morbihan, you will of course enjoy quality infrastructure and services. Not to mention swimming pool and playgrounds that will please children if you come with your family.
From your campsite in Pont Aven, you will enjoy the historic center of Pont-Aven and many other escapades
Mobile home rental Pont Aven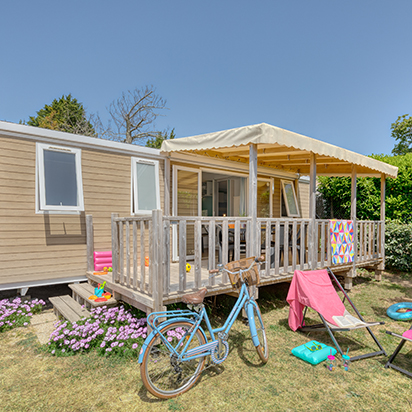 Mobile home CONFORT – 3 bedrooms Large terrace
comfort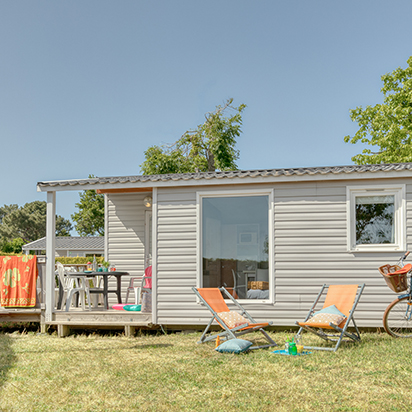 Chalet RELAX – 2 bedrooms semi-covered terrace
relax-en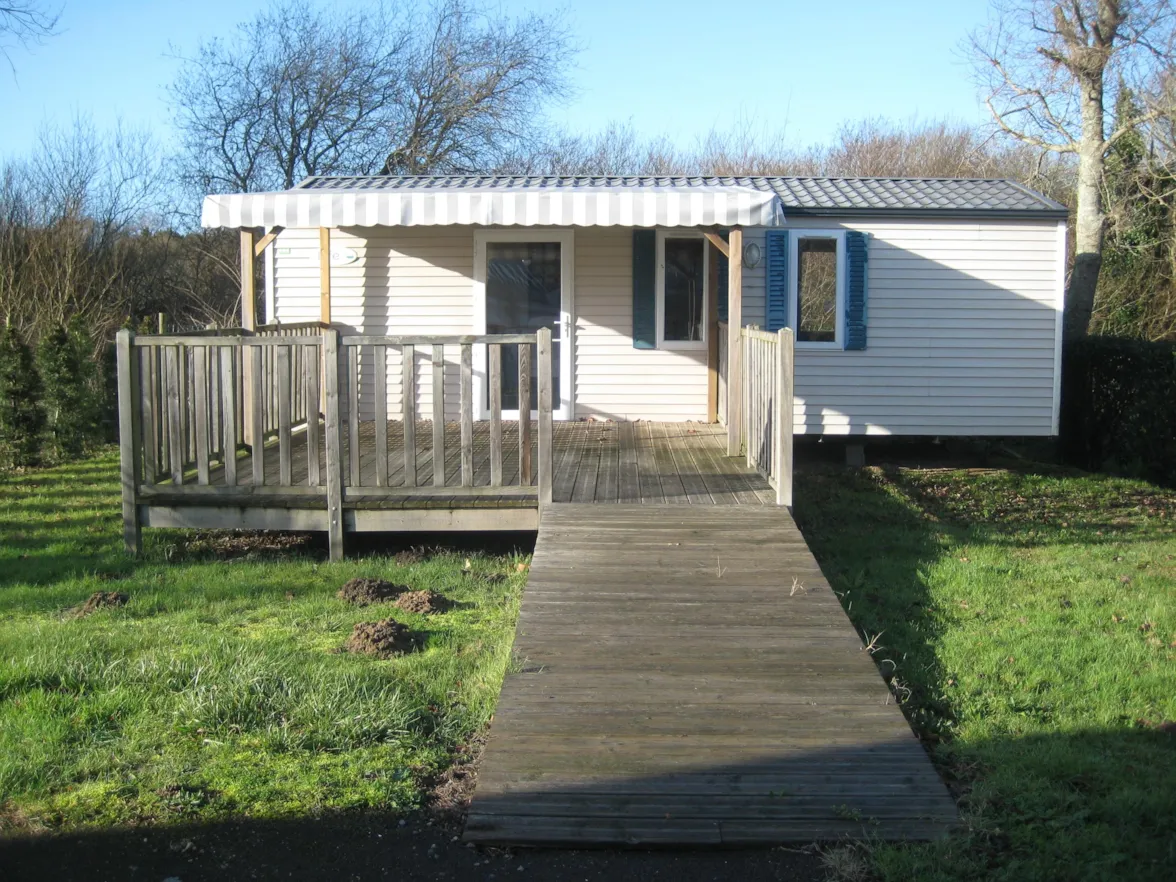 Mobile home CONFORT PMR – 2 bedrooms Covered Terrace
comfort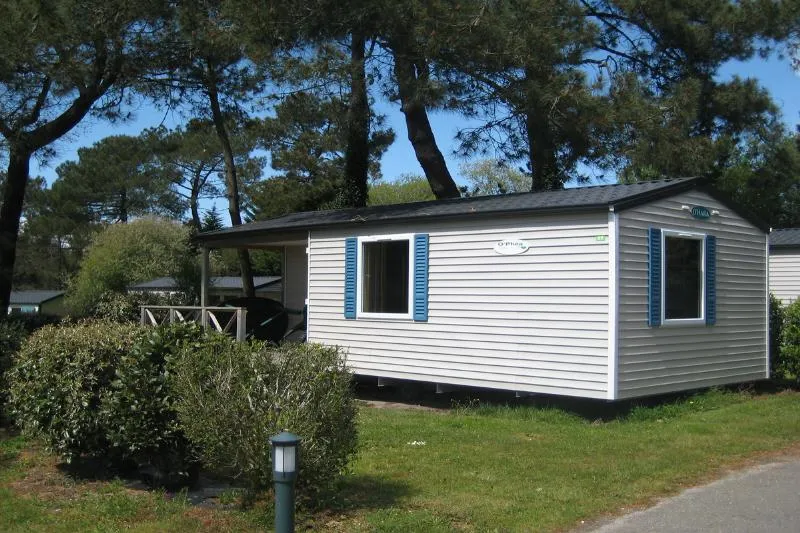 Mobile home BUDGET – 2 bedrooms
budget-en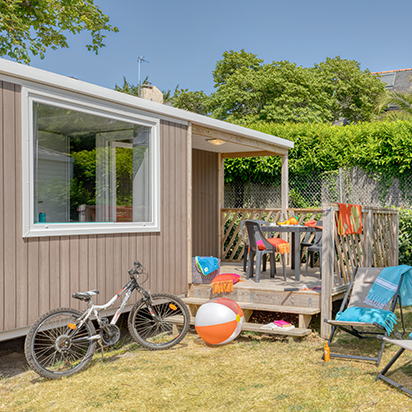 Mobile home RELAX – 2 bedrooms Integrated terrace
relax-en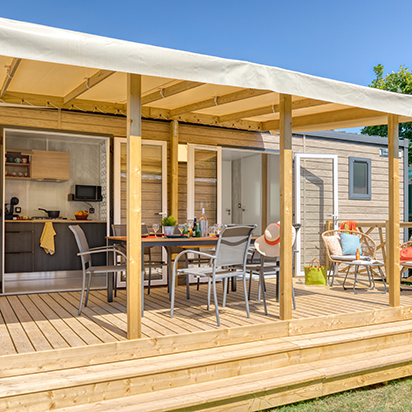 Mobile home PREMIUM – 2 bedrooms
premium-en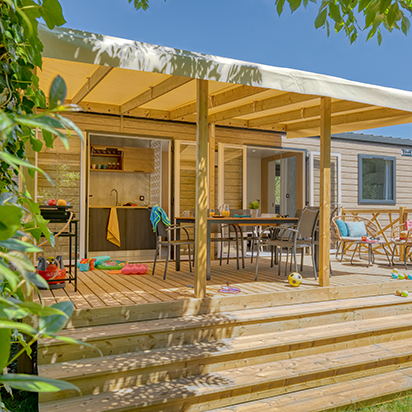 Mobile home PREMIUM – 3 bedrooms
premium-en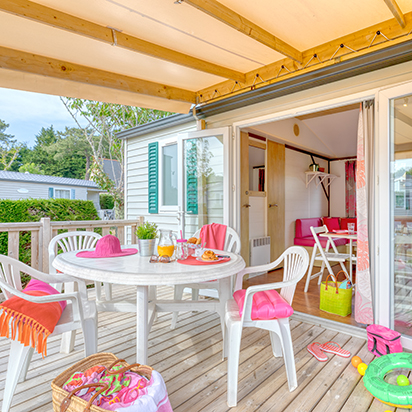 MOBIL HOME CONFORT 2 Ch Semi-Covered Terrace
comfort
WHAT TO DO IN PONT-AVEN?
A well-organized tour will lead art lovers in the footsteps of Paul Gauguin passing by all the places he painted. And the exhibitions of the local Museum retrace in painting the astonishing epic of the Ecole de Pont-Aven.
At the gates of the city, not far from your campsite in Pont Aven, you can try the adventure of the life-size corn maze, and the mini-farm where the youngest will have fun on trampolines, zip lines and wooden games. At the Archi Kurieux also the playful and sensory treasure hunt is totally inspired by nature.
Pont-Aven also testifies to a prestigious past thanks to the Château du Hénan, lordship of the fifteenth century where we see an amazing tide mill.
The Celtic tradition has also left some traces, including the great menhir of Kerangosquer and the Tombs of the Giants, intertwined dolmens that still remain an archaeological enigma today.
Not to mention the nearby beaches accessible from our seaside campsite in South Brittany.
Finally, you will not leave your holiday rental without visiting the biscuit factorywhere the famous Pont-Aven cakes were created and are still made. Continue your visit of Brittany via Concarneau.
Discover the surroundings!